4 Steps for Buying an Investment Property

Step 1: Locate a Deal   
There are many of ways to locate an investment property and sadly, none are easy due to the heightened interest of real estate investing.  Whether you know a local wholesaler, are buying through a Realtor or sourcing a deal yourself, one thing remains constant: speed is important for many sellers.
Step 2: Analyze the Metrics 
Depending on your goals, it makes sense to determine if the investment property fits into the format of your financing.  For instance, if you are obtaining a loan from Dalin Financial, our minimum loan size is $100,000 with an After Repair Value (ARV) of at least $165,000.  Next, your renovation budget needs to be fairly exact so that you can project the estimated profit margin based on the purchase price, renovation costs, carrying costs and market value. If you are buying a property that you wish to renovate, rent, and hold in your rental portfolio, some of the metrics will change. However, in the end, you should lean towards conservative estimates to increase your chances of success.
Step 3: Make an offer  
If you are obtaining a loan from Dalin Financial, we will provide you with a proof of funds letter that you can include with your offer to purchase the investment property.  A quick closing can increase your odds of reaching an agreement with the seller.  Remember, you cannot lower your offer once it is presented, so it is important that you thoroughly analyze the proposed deal.  All too often we see buyers make offers prior to doing their homework, which leads to complicated negotiations or deals that fall apart.  It is a common mistake to keep raising the offer just to get a deal. Remember, most of the profit is made from the purchase of the investment property. If you buy an investment property for too much money it is very hard to make a profit by expecting to save costs in renovation or by cutting corners.
Step 4: Close the Loan

The fastest way to acquire an investment property is to get pre-approved through a private mortgage lender like Dalin Financial.  Once the purchase contracts are signed, we are able to close the loan within days.  Review the
Loan Guidelines
from your lender to make sure you understand the loan requirements.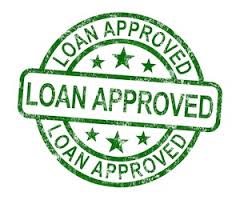 Think of Dalin Financial as your partner. We are here to answer your questions and help guide you in the right direction so you can make the most out of your investments in real estate.